Spotlight on an Edwardian marvel!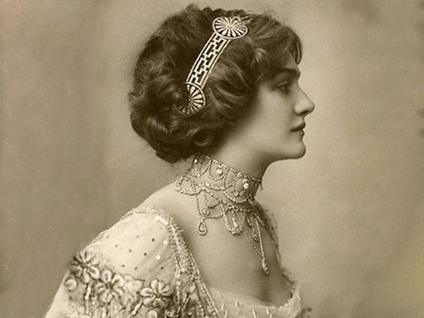 With the festive season upon us, what better way to celebrate the ornate bows, wreaths and swags that adorn our house fronts, than with a piece from the garland era itself! The Edwardian era is one, some would argue, unparalleled in craftsmanship. Jewellers were artisans, displaying the finest levels of craftsmanship, and with a plethora of gemstones available at the turn of the century as well as the introduction of platinum, jewellery simply elevated.This piece is no exception.
One of a Kind Masterpiece.
Original to circa 1905, this convertible pearl and diamond piece has true versatility, with the ability to be worn not just as a brooch, but also as a necklace, or pendant. The ingenuity in design is testament to the talent of highly skilled craftsmen, seldom seen today in a time of mass production. It is fitted to reverse with a secure removable pin and scroll brooch fitting and two circular loops to the top for suspension as a necklace and pendant.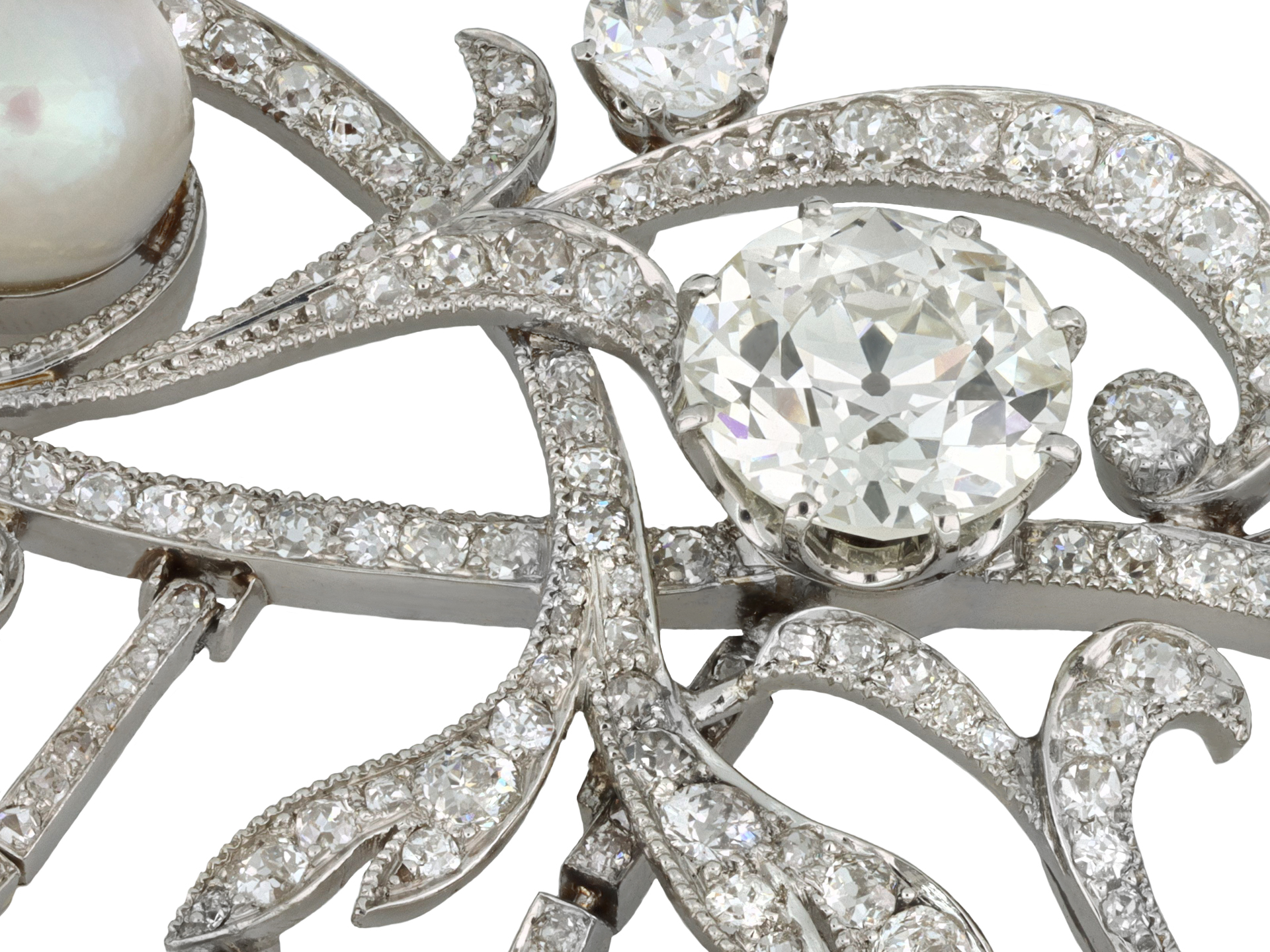 Close Up View Of The Elaborate Swag Detail
The Edwardian era (1901-1910) was an exciting time for jewellery making, and design. Platinum became the metal of choice, new diamond mines had been discovered, and jewellery was opulently extravagant. Platinum could safely hold stones in thinner more delicate mounts, which led to the rise of the Garland style, characterised by garlands, bows, tassels, ribbons and swags. The use of platinum enabled these sinuous designs, openwork artistry, platinum lace and millegrain techniques to come to the fore.
Edwardian Platinum & Diamond Pendant
Berganza Collection



The Garland Style
This style was adopted by all the major jewellers of the day, predominantly Cartier, who led the way, and it has been said that for Edward VII's coronation, 27 new tiaras were ordered from Cartier alone. Cartier pioneered the use of platinum, enabling delicate creations to have both form and function. Inspiration was to be found in every aspect of society, from art and architecture, to fashion, and even ballet.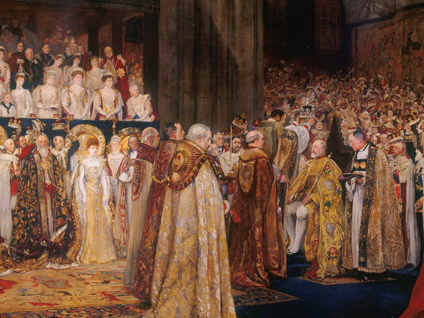 Edward VII Coronation
Note the Tiaras worn to the left of the picture

Diamonds & Pearls
The sudden influx of diamonds from the Kimberly mines facilitated the introduction of spectacular new cuts however the round old European cut prevailed in this era. This piece showcases an impressive diamond weight of over 14.00 carats, with the largest stone weighing 3.64 carats in its own right! Pearls, once rare, came pouring in from the Persian Gulf, Australia, Ceylon, the Mississippi Valley and even Scotland, while the rarely seen black pearls appeared from Tahiti and Panama. Adorned throughout this piece, not one but six natural saltwater pearls of varying size and colour! They range in colour from cream to more rosy tones, with one dark grey drop shape pearl suspended to the centre. Today, the natural pearl is one of the rarest gems, as there are only a few scarce occasions in which a natural pearl is found in the current ocean environment, due to over harvesting.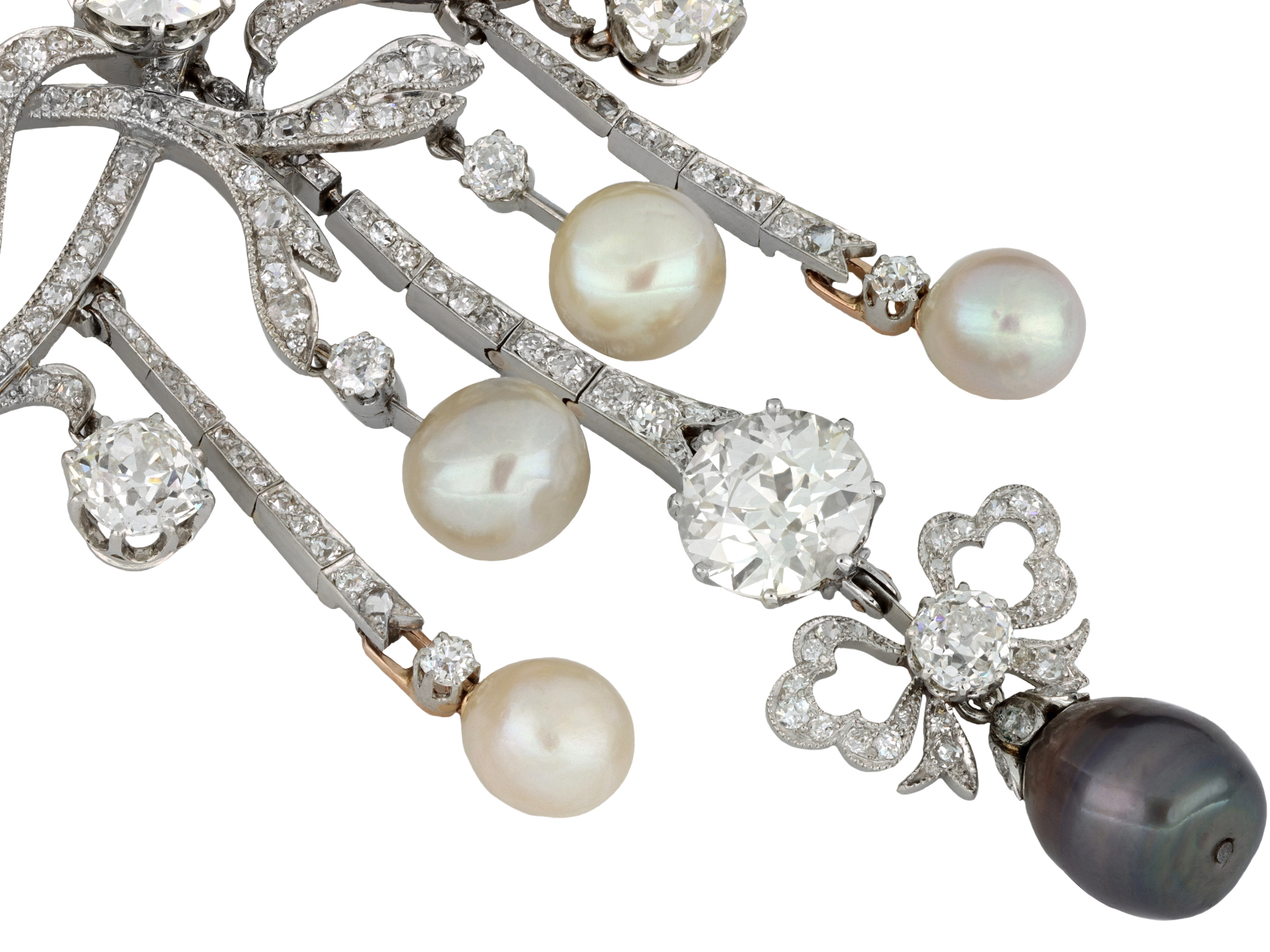 To acquire a piece such as this is to acquire something of immense rarity. A marvel of fine Edwardian jewellery, the likes of which could not be replicated today, making this a true investment. At Berganza we are proud to have one of the largest collections of ancient, antique and vintage jewellery collections in the world. Visit our showroom in Hatton Garden, or view our collection online.