GUBELIN
Gübelin can trace its origins back to the mid-nineteenth century, when a Swiss watchmaker by the name of Jakob Josef Mauritz Breitschmid set up his shop at Pfistergasse in Lucerne. He was soon joined by a young apprentice, Eduard Jakob Gübelin, who would eventually marry Breitschmid's daughter and take over the business in 1899.
In the 1920s, it was decided to expand the company to include a jewellery atelier and gemmological laboratory. In the context of the time, when technological advances meant that synthetic stones and cultured pearls were flooding the market, the jewellery industry was in need of a competent and trustworthy knowledge of such materials. Initially, the laboratory was intended to give Gübelin's customers reassurance with regards to the quality and integrity of their jewellery, however it would become one of the world's most respected authorities in this field. This is largely due to the work of Edward J. Gübelin, who joined the family business on a part-time basis in 1932 whilst studying mineralogy at the University of Zurich – a subject in which he would eventually achieve a doctorate in 1938. The following year, whilst working at Gübelin's New York office, he completed a diploma in gemmology and subsequently became a GIA Certified Gemmologist. Dr Edward J. Gübelin is best remembered for his pioneering studies in to gemstone inclusions and as a result of his research inclusions are now recognised as valuable indicators of a stone's identity, geographic origin, and crucially, they are often conclusive proof of whether a material is natural or synthetic. Dr Gübelin passionately continued his work in gemmology until his death in 2005, publishing books and articles, as well as achieving countless honours in this field during his lifetime.
Over one hundred and fifty years after it was founded, the company remains under the control of the Gübelin family. With boutiques throughout Switzerland and Asia, the jewellery atelier continues to produce handcrafted pieces using only the best of gemstones. The Gübelin Gem Laboratory has expanded to include branches in Hong Kong and New York and is relied upon as a source of high quality gemmological reports and expertise.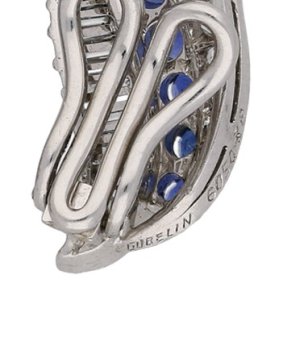 Click here to see all the pieces we have in stock by Gubelin