Secrets, Symbols & Sentiments: The Victorian Era.
The Victorian era, spanning from 1837-1901 was named after Queen Victoria's long-standing reign. This time was hugely associated with the idealisation of symbolism in all aspects, especially in the act of gifting and wearing jewellery.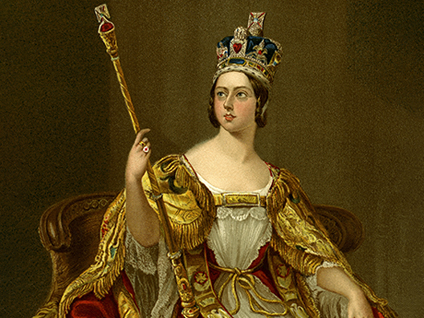 Queen Victoria influencing an Era
There's no denying the influence of Queen Victoria's taste and style, which inspired the elite and affluent. One example was her snake engagement ring, given to her by Prince Albert, which was a stunning example of the perfect token, as the coiling snake represented the eternal love between the two. There was the added sentiment of the emerald in the snake's head being Queen Victoria's birthstone. The concept behind this betrothal ring is exemplar to the sentimental value of jewellery in the Victorian era. Indeed, the snake motif in jewellery became popular for its representation of binding, eternal love, be it in a ring or a necklace or even a bracelet. Here at Berganza we are proud to showcase several fine examples.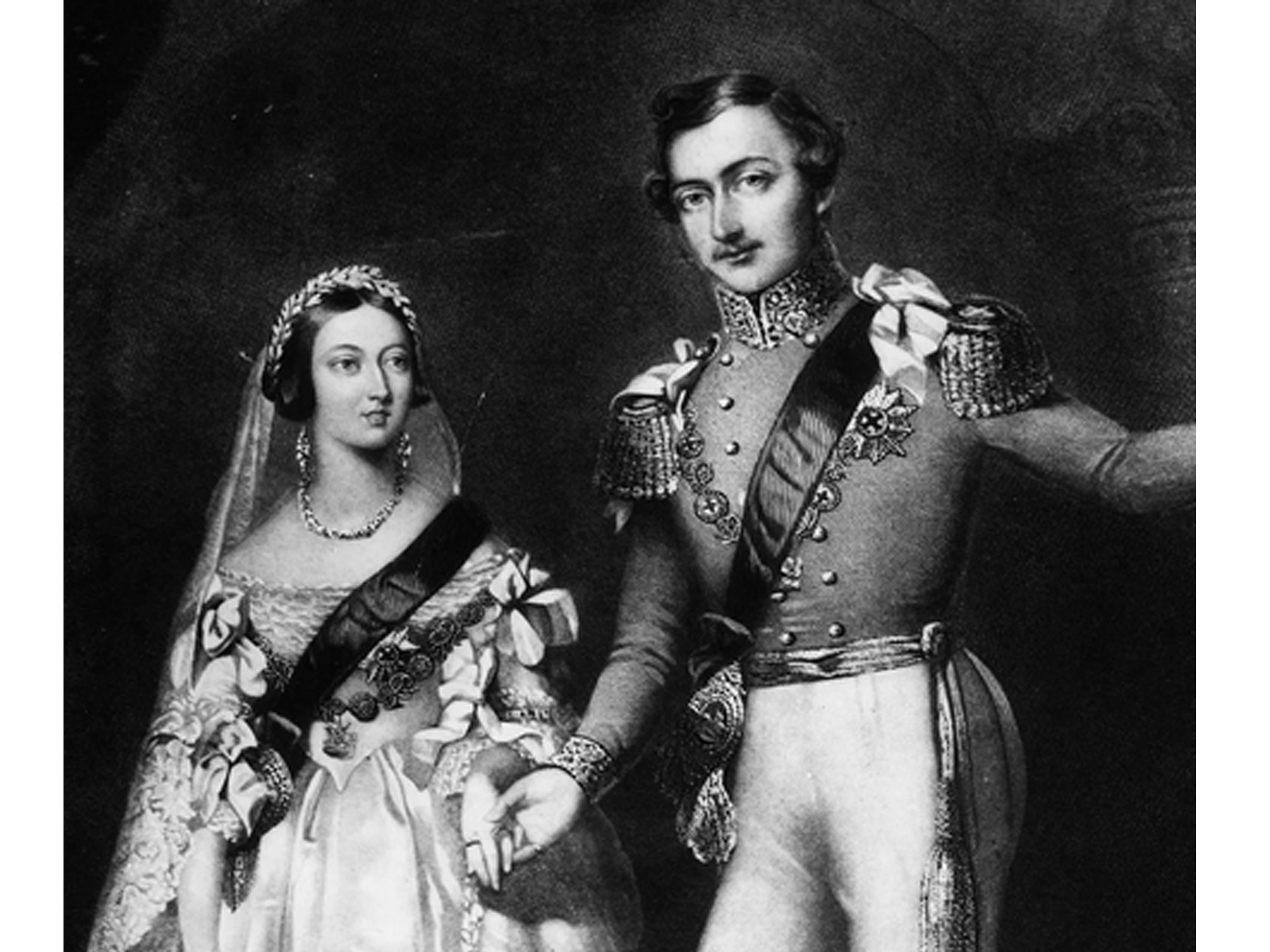 What was the meaning behind Flowers in Victorian Jewellery?
Flora played an important role in Victorian jewellery to express hidden meanings, this was known as floriography. The forget-me-knot flower was often represented with turquoise cabochons echoing the blue petals, associated with remembrance of the departed and also undying, enduring love, hence the flowers name!
Celestial motifs and their meanings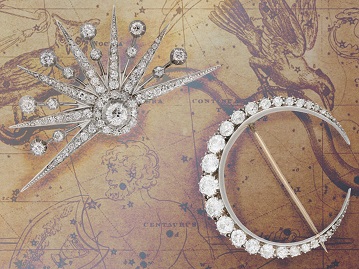 Intrigue for astronomy and the beyond played its part in the celestial trend most prominent in the 1800's. Although not an uncommon theme throughout history, the Victorians were truly star struck with these particular motifs! The mysterious moon was said to embody a powerful feminine goddess originating from the ancient times, representing change in one's life. The crescent moon was a sweet token said to be given to newlywed ladies. Celestial stars and sun motifs in all forms be it brooches, rings, necklaces or lockets were highly sought after. With the sun being one of the longest standing divine symbols for millennia, this celestial motif was certainly en vogue in this iconic era!
Natural Pearls in Victorian Jewellery
Pearls, identified by their pale shimmering lustre and light blushing hues were associated with purity, chastity and grace. When Queen Victoria went into mourning for many years after the untimely death of her husband Prince Albert in 1861, showing her devastation, her attire became forever black. Her chosen jewellery adornment were pearls, which were said to represent tears, encouraging their use within mourning jewellery.

Be it a serpent for your sweetheart, a forget-me-knot for a family member or even a treat to yourself, at Berganza we have a huge array of Victorian jewels for you to discover! With the gift season soon upon us, find the perfect piece with a hidden sentiment, that will be enjoyed for many more moons to come. Whichever piece you decide, bring the past into the present, giving a piece new elixir for life!