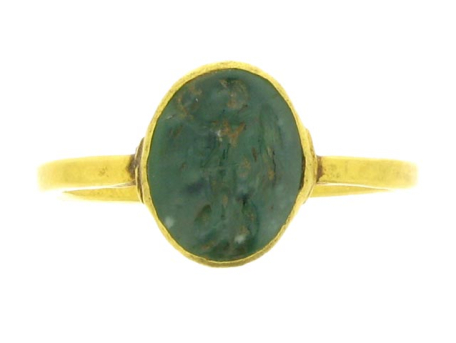 Ref: 15059
Ancient Roman signet ring engraved with Victoria (Victory), 2nd century AD.
Price: £5,800
Ring size guide: K
Description
Ancient Roman signet ring engraved with Victoria (Victory), 2nd century AD. A yellow gold ring set with one central green hardstone intaglio carved with a full length profile of winged Victory holding up a laurel wreath in a collet setting, all on a square shank. The Greek equivalent of the Roman goddess of victory was known as Nike.
---
London Showroom
88-90 Hatton Garden, London, EC1N 8PN, UK.

Tel: +44 (0) 207 430 0393 or +44 (0) 207 404 2336.